The Cannes red carpet is THE place to see the greatest jewels from the world's most prestigious jewellery houses all in one glamourous location. Movie stars, supermodels, mega-celebrities and IT-girls are the lucky ones who are allowed to showcase these treasures on the world stage.
With all of the major couture jewellery houses represented (Bulgari, Chopard, Di Grisogno and more) the Cannes red carpet jewellery is like Christmastime for jewellery lovers.
But those with dainty and delicate jewellery preferences may be in for some disappointment! Here, in Cannes, only statement jewellery need apply. Small and demure jewellery would look invisible on the stage, usually filled with only the biggest and boldest pieces worth many millions of dollars.
We're loving the ability to witness the world's most amazing jewellery creations such as statement necklaces, statement earrings, mega-sized bracelets, cuffs and more.
If you're a bride who loves to make a statement, then the Cannes red carpet will give you all the inspiration you need! We've rounded up our favourite jewellery looks from the festival, and highlighted some of our favourite statement bridal jewellery picks from our collection.
It is possible to get the effect of the red carpet into your own wedding day style, when you pick and choose the right bridal jewellery! Keep reading for inspiration and ideas about creating a statement look for your wedding!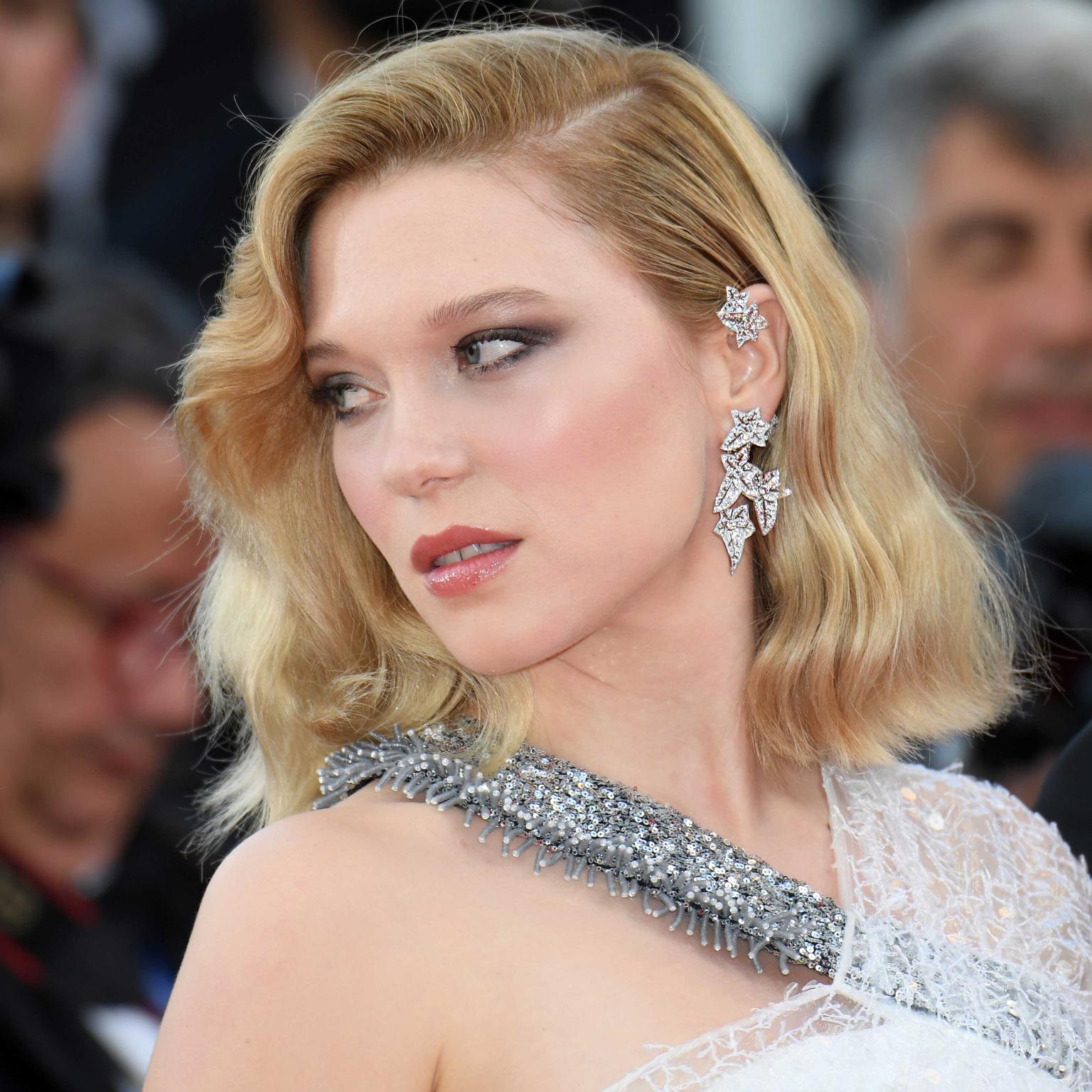 ABOVE: In love with these climbing-ivy inspired diamond statement earrings! Just the right choice for her edgy neckline, these earrings are fresh and modern - just perfect for Léa Seydoux,.
ABOVE: This multi-row diamond necklace is truly what dreams are made of. Featuring row upon row of glittering diamonds in a collar formation, this is one statement necklace we would never want to take off!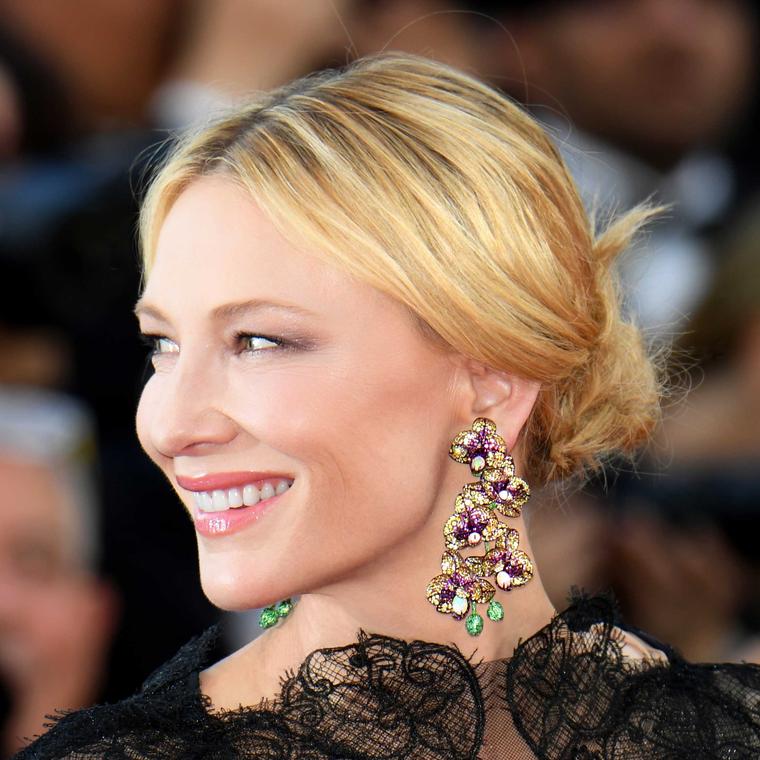 ABOVE: Multi-coloured chandelier-style statement earrings set Cate Blanchett's black ensemble on fire. These earrings are the epitome of incredible jewellery design.
ABOVE: This modern diamond set comprising statement earrings, a collar necklace, and rings is eye-catching and chic.
ABOVE: Bella Hadid is absolute perfection in a Dior gown, accessorised with the prettiest diamond earrings and statement diamond necklace.
ABOVE: A heavier, statement look for Bella in this chain-link statement necklace featuring a sapphire centre stone. The supermodel looks more like an iconic movie star in this outfit!
Keep scrolling to see some of our favourite statement bridal jewellery pieces from our collection